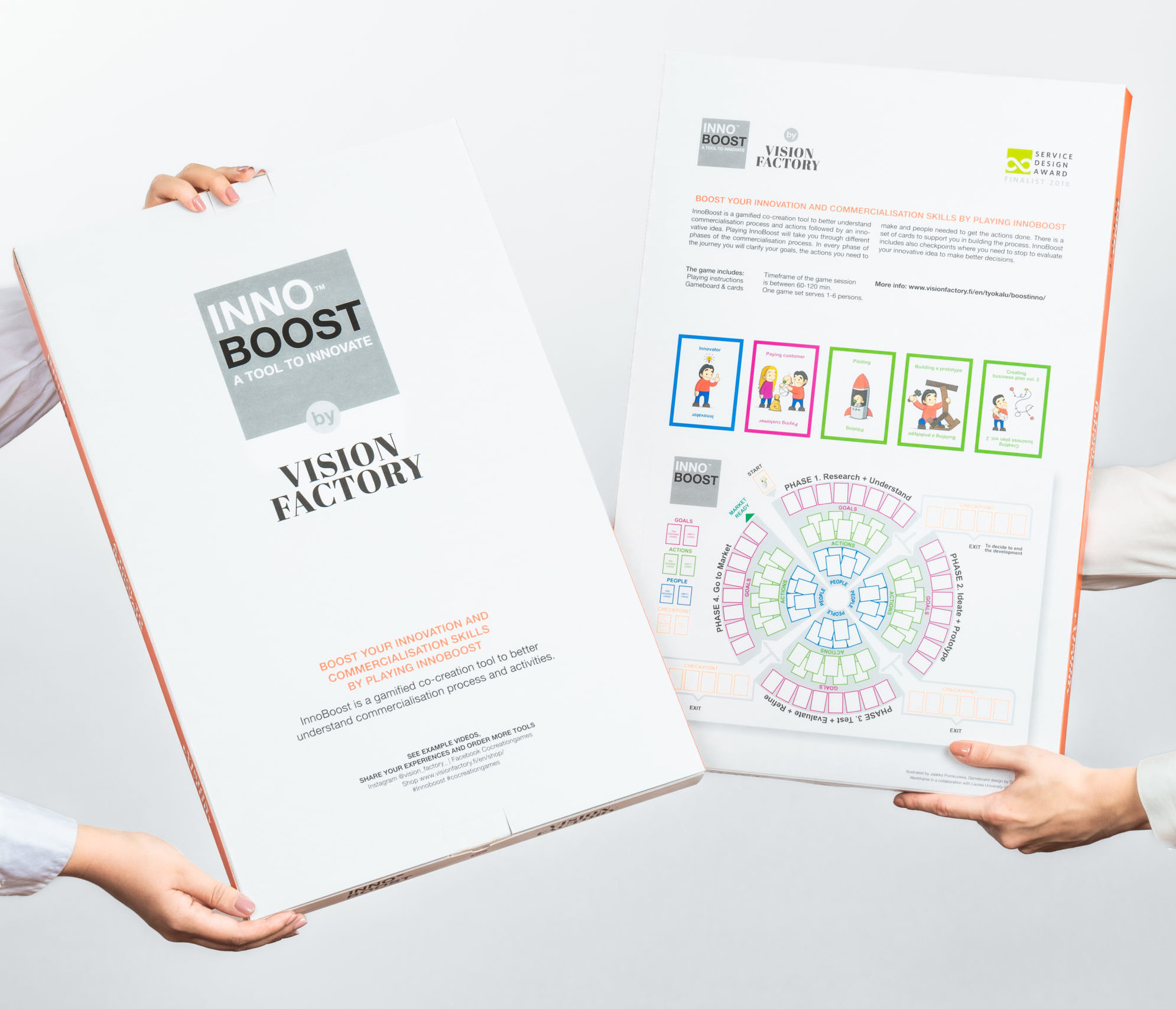 Players use cards to build the process, and the game board includes checkpoints that players must stop at to evaluate the idea according to various metrics. InnoBoost also includes blank cards that players can use to create new cards.
InnoBoost is based on the theories of service design, innovation, and co-creation, and was developed in collaboration with companies, start-ups, organisations, and universities.
Whom InnoBoost is for
InnoBoost is designed to be used in the context where:
People want to learn more about an innovation process and especially about commercialising an innovative idea

Universities (students, teachers) and innovation actors.

An innovative idea exists, and its commercialisation should be planned

All companies, from start-ups and SMEs to large corporations and organisations.

A company that needs to design an innovation process.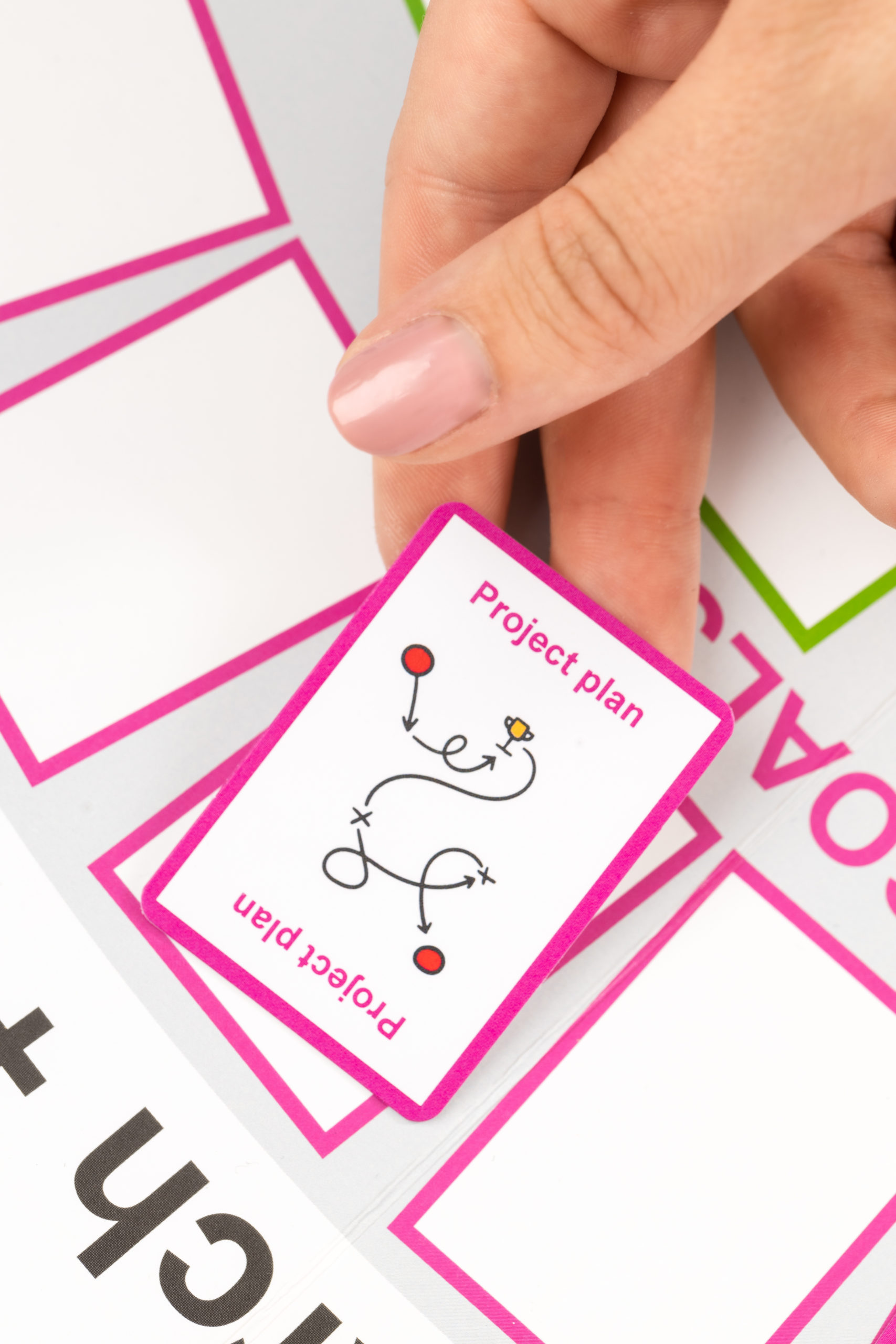 Why to play InnoBoost
It teaches what commercialising innovative ideas means in practice.
The game clarifies the innovation process and creates a mutual understanding among the team.
Players learn co-creation in practice.
It supports managers and directors in decision making.
It allows more efficient planning of the entire commercialisation process.
Playing:
InnoBoost is typically played for 60-120 minutes, and works best for groups of 1-6 players.