A workshop at Vision Factory means shared time and space for employees, either physically present or virtually. In a workshop, a group of people work towards a common goal.
Facilitation is an important skill for workshop or meeting facilitators, and it means guiding participants towards the goal. Facilitation ensures equal opportunities for participation and supports active participation.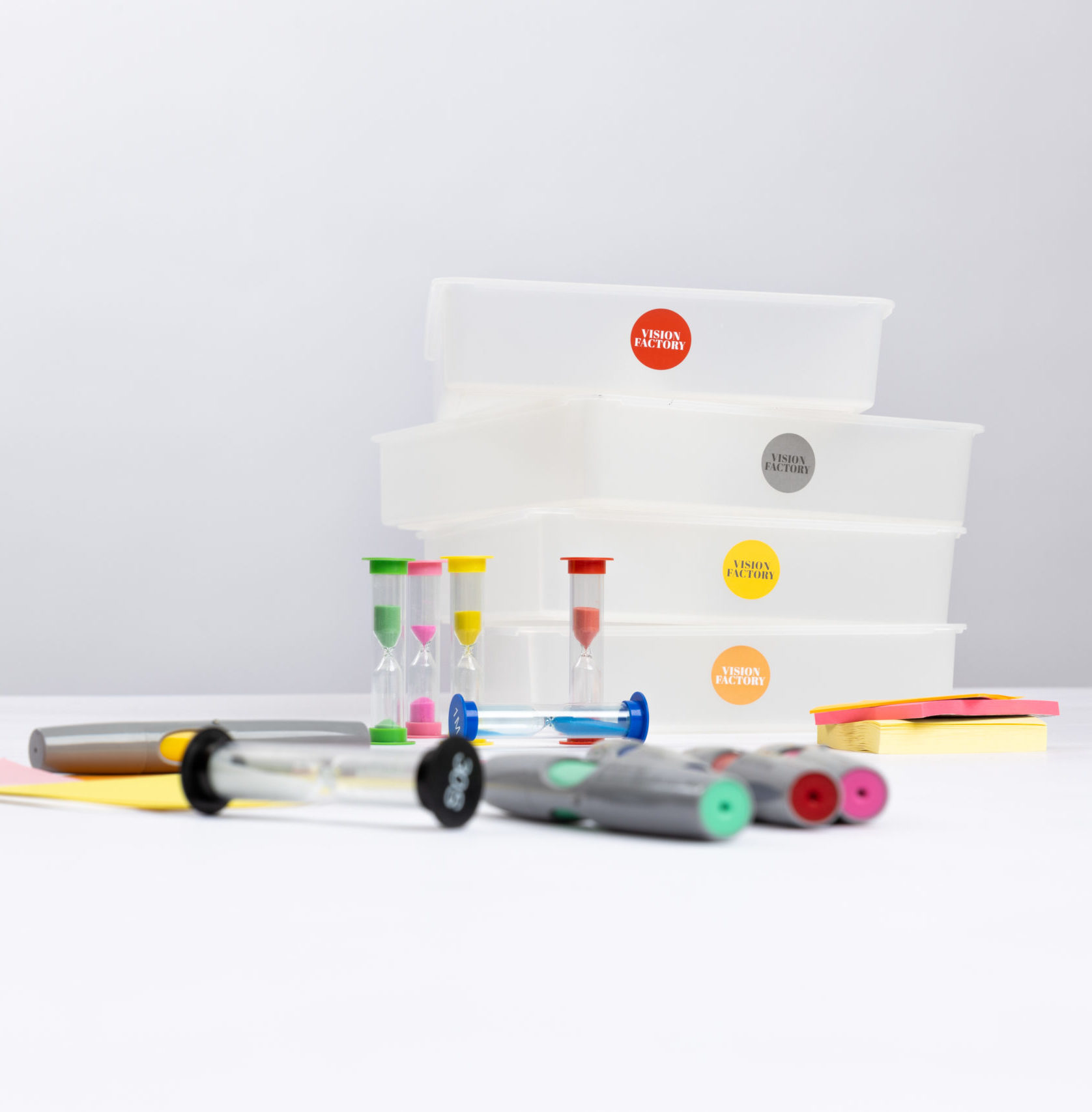 The need for workshop facilitation or planning is one of the most common reasons people contact us. The need often relates to internal organisational development, such as team function and goal planning, employee engagement, customer and partner engagement, or knowledge acquisition. The need for facilitation and workshops often arises from the desire to ensure equal workshop participation for everyone, and that workshops achieve their goals using appropriate workshop methods and tools.
At Vision Factory, our value proposition – Stronger Through Co-Creation – guides our facilitation and workshop activities. It is important to us that the workshop adds value to its organiser. Previous work is considered in the planning and execution of workshops, and continuity is ensured after the workshop. At Vision Factory, co-creation professionals facilitate workshops.
We can help you with:
Effective workshop or event planning
Professional facilitation for workshops or events
Training in effective workshop planning and execution
Training in facilitation skills
F, thank you! Wonderful support for the office staff! Always a good and enthusiastic atmosphere in joint events!

Project for developing the activities and services of the Nurses' Association,
Nurses
The examples showed that you have 'field experience,' so you know what you're talking about (I could have easily listened to you for another day as people asked questions and Outi answeres).

Student,
Facilitation as a Tool for Experts course,
Laurea University of Applied Sciences
This was an excellent training! Outi is a true professional who knows how to share her expertise with others and put it into words. Outi's coaching has been really helpful! Good materials and the things covered were great."

Student,
Facilitation as a Tool for Experts course,
Helsinki Summer University
I learned something new myself, and it was inspiring to see how you work. And the atmosphere was such that it was easy to laugh but also engage in critical constructive discussions, which I found to be really valuable.

Service Design for Vaasa City's Participation and Interaction Service,
City of Vaasa